My Work
I am a creative and experienced designer with a passion for creating visually stunning and user-friendly designs. From branding and print design to responsive web design and development, I have the skills and expertise to bring your projects to life. Take a look at my work and let's create something amazing together.
Featured Project
Flash Services Website
For Flash Services Limited, a leading waste management company, I designed and developed a user-friendly and visually appealing website that effectively communicates the company's services and expertise. The website features an easy to navigate design, with clear calls-to-action, and a responsive layout optimized for all devices.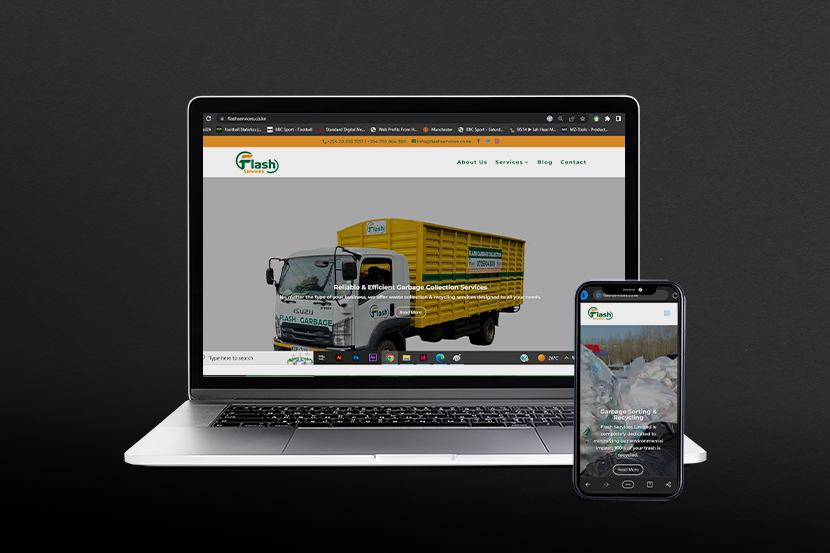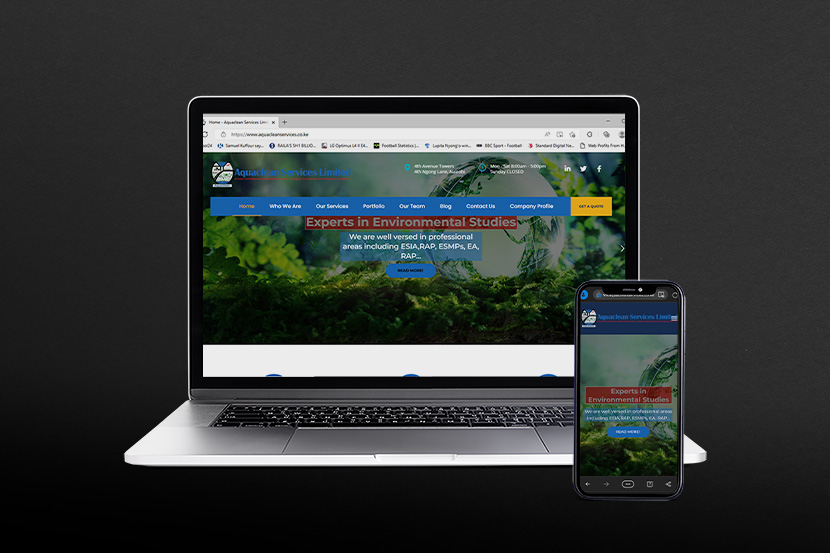 Featured Project
Aquaclean Services Limited Website
Aquaclean Services Limited is a professional consulting firm that specializes in providing sustainable solutions for environmental and social integration in development projects and activities. The website is designed to showcase their services, expertise, and projects and provide information on how they can assist clients in meeting their sustainability goals. The site features an easy-to-use interface, detailed project descriptions, and a convenient contact form for inquiries about their services.
Featured Project
Busu Skin Care Website
Introducing the stunning new website design for Busu Skin Care, an organic beauty products manufacturer. This custom-designed website features a clean and modern aesthetic, with a focus on showcasing the brand's all-natural and organic product line.
The website is fully responsive and optimized for all devices, ensuring that visitors have a seamless experience no matter what device they use. The website is also built with user experience in mind, with clear calls to action and intuitive navigation that makes it simple for visitors to find what they are looking for.
Overall, this website design is a testament to the brand's commitment to quality and to its customers, and it perfectly showcases the beauty and purity of the Busu Skin Care product line.
Featured Project
Medswift Company Profile
Introducing the sleek and professional company profile design for Medswift, a first aid and fire training organization. This custom-designed profile showcases the company's commitment to providing top-notch training and education in first aid and fire safety.
Overall, this company profile design is a testament to the company's professionalism and expertise, and it perfectly showcases the quality of the services offered by Medswift.